ABOUT US
With teams all over the world, Seven Levels operates with an extensive network of staff and consultants. Here are just a few of the core team members who make the company what it is today.
Josh BrandonJosh Brandon
CEO
A native of Sydney, Australia, Josh graduated with Honors from the University of New South Wales with a degree in Media & Communications. He made his bones as New Media Producer for Hoyts, the largest cinema distribution/exhibition chain in Australasia, before moving to Los Angeles in 2008. He has written and worked for TV shows for Comedy Central, ABC Family, CBS, SyFy, and FOX. In 2011, Josh founded Seven Levels Entertainment.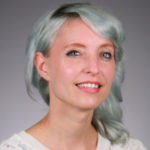 Brandi Clark
Business Development and Strategy Director
Exceptional relationships are the foundation of our community because it's the nucleus of growth. Brandi is thrilled to blend a professional set of goals with advanced engagement & wellness programs. Seven Levels is a phenomenal work environment built on trust, support and kindness. Outside of her fabulous job, she loves on her pup Leroy and attempts to find time for acrylic painting, writing, fitness & nutrition, and vegan chef'ing.
londonLondon Kim
Operations Manager
Born in his namesake of England's capital, London studied at Oxford, where he earned his MA in French and Italian. Prior to joining Seven Levels, London worked for Language Testing International, heading up projects in New York and then eventually Los Angeles.
KJKJ Misek
Senior Staffing Manager
From a small town in Nebraska, KJ worked as an Event Manager for before joining Seven Levels shortly after its inception in 2011. KJ is now a Senior Staffing Manager, responsible for workforce utilization, staffing development, and in our scheduling lingo, 'keeping the trains running'.
MattMatt Foster
Senior Team Manager / Consultant
Originally from Sydney, Australia, Matt spent many years as a Copy Editor for an Australian television network. He joined the Seven Levels team in 2011 and in his consulting capacity has accumulated experience in just about every possible side of the company, from transcribing to production to management. Matt has designed training and recruitment protocols, spearheaded management procedures and initiatives, and provides strategic support. He currently resides in New York City.
Vinnie DonadioVinnie Donadio
Team Manager
Originally from Oneonta in upstate New York, Vinnie made his way to Los Angeles and started as one of Seven Levels' very first transcribers back in 2011. He is proud to say that since then, he has personally transcribed over 150,000 utterances on his way up through the ranks. In 2013, Vinnie became a Team Manager, overseeing projects in several language divisions across a number of countries.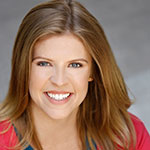 Janel Benisch
Team Manager
Originally from Chicago, Janel graduated from Columbia College Chicago with a degree in theater after receiving The Sarah Siddons Scholarship. Since moving to Los Angeles in 2009, her work has been featured on Huffington Post, Politico & Jezebel. Janel joined Seven Levels as a transcriber and is now a Team Manager.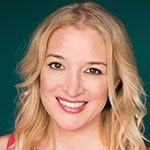 Anika Contos
Team Manager
Anika grew up in rural Western Australia on a sheep & wheat farm. She later moved to Sydney to study and completed an Advanced Diploma in Dramatic Art. Anika currently resides in Los Angeles, where she continues her creative endeavors on a multimedia level. Having worked for Seven Levels for many years as a transcriber and PM, Anika is now the company's latest Team Manager.
LelandLeland Karn
Team Manager
Born in Denver, Colorado to two architects with wanderlust, Leland has had the good fortune of growing up between the United States, Spain, Italy, and Germany, developing his keen passion and expertise in languages. He has spent time and worked in over 35 countries and is a graduate of the University of Massachusetts. Leland joined Seven Levels in 2013 to head up large scale German transcription project and is now one of the company's Team Manager, responsible for overseeing work in a variety of countries and languages.
Ima KurodaIma Kuroda
General Project Manager, Japanese Division
Ima was born and raised in Tokyo, Japan. She earned her BA in Philosophy/Education from Keio University. In 2004, Ima landed in Los Angeles with only one suitcase and aspirations of exploring a new world. Since then, she opened up her creative side and has been working as a freelance photographer for film sets, entertainment events, and street art. She has also worked as a translator/interpreter in the film industry and for law firms. She joined Seven Levels in 2013 to work in the burgeoning Japanese transcription division.
IrinaIrina Shor
General Project Manager, Russian Division
Born and raised in Odessa, Ukraine, and raised in Hollywood, CA (aka Little Russia), Irina comes from two generations of Russian philologists who made sure, despite her kicking and screaming, that she kept her Russian roots alive and well. Irina earned her B.S. in Political Science and moved on to Law School, currently utilizing her legal knowledge as a paralegal. Currently residing in the midst of the Russian community in Hollywood, Irina enjoys literature, classic cars, languages, and working behind the scenes. She is excited to focus her energy on Seven Levels' Russian Transcription Division. She also loves cats.
LindaLinda Vining
Administration
Linda grew up in many interesting places as the daughter of an officer in the United States Navy. After studying French at Wake Forest University, she went on to receive her Juris Doctor from Brooklyn Law School. After 22 years in finance law, Linda transitioned into medicine and in 2009 earned her degree in Respiratory Therapy. She joined Seven Levels in 2011 as a transcriber and now oversees the company's administration department. Linda currently resides in rural Ohio where she works as a respiratory therapist and maintains her family's 9 acre farm.
« TRANSCRIPTION & PRODUCTION