With teams all over the world, Seven Levels operates with an extensive network of staff and consultants. Here are just a few of the core team members who make the company what it is today.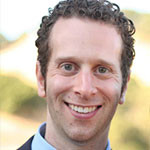 Josh Brandon
CEO
A native of Sydney, Australia, Josh graduated with Honors from the University of New South Wales with a degree in Media & Communications. He made his bones as New Media Producer for Hoyts, the largest cinema distribution/exhibition chain in Australasia, before moving to Los Angeles in 2008. He has written and worked for TV shows for Comedy Central, ABC Family, CBS, SyFy, and FOX. In 2011, Josh founded Seven Levels Entertainment.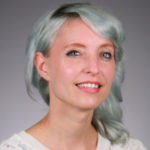 Brandi Clark
Business Development and Strategy Director
Exceptional relationships are the foundation of our community because it's the nucleus of growth. Brandi is thrilled to blend a professional set of goals with advanced engagement & wellness programs. Seven Levels is a phenomenal work environment built on trust, support and kindness. Outside of her fabulous job, she loves on her pup Leroy and attempts to find time for acrylic painting, writing, fitness & nutrition, and vegan chef'ing.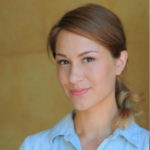 Anna-Vera Whittinghill
Account Manager
Currently residing in Los Angeles, Anna-Vera grew up in Australia and Hungary, and joined the team as Account Manager in 2017. She has a background in translation and localization, as well as project management and producing.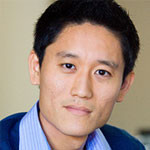 London Kim
Operations Manager
Born in his namesake of England's capital, London studied at Oxford, where he earned his MA in French and Italian. Prior to joining Seven Levels, London worked for Language Testing International, heading up projects in New York and then eventually Los Angeles.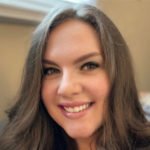 Anna Scantlin
Senior Staffing Manager
Originally from Kansas City (Missouri, not Kansas), Anna has been a freelance professional for more than a decade. Anna began her career as a freelance author in 2009 with a focus on emerging trends in mobile technology. She became a transcriber for Seven Levels in 2016, moving her way up to project manager, and now Senior Staffing Manager, where she develops training and recruitment protocols, hires and trains new employees, and provides strategic support. She currently resides in Columbus, Ohio, where she enjoys writing, drawing, and 90s alternative music.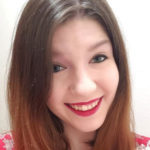 Morgan Ecker
Senior Transcription Manager
A native of Miami, Florida, Morgan made her way to Michigan in 2011. Morgan is a lover of the creative field of writing and the English language, and worked in the field of internet research and project management before joining Seven Levels as a transcriber in 2016. Since then, she is proud to have worn many hats in the company over the years, working her way to Senior Transcription Manager.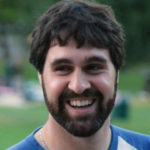 Vinnie Donadio
Team Manager
Originally from Oneonta in upstate New York, Vinnie made his way to Los Angeles and started as one of Seven Levels' very first transcribers back in 2011. He is proud to say that since then, he has personally transcribed over 150,000 utterances on his way up through the ranks. In 2013, Vinnie became a Team Manager, overseeing projects in several language divisions across a number of countries.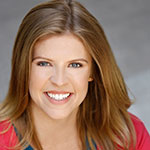 Janel Benisch
Team Manager
Originally from Chicago, Janel graduated from Columbia College Chicago with a degree in Theater after receiving The Sarah Siddons Scholarship. Since moving to Los Angeles in 2009, her work has been featured on Huffington Post, Politico & Jezebel. In 2016, Janel became a Team Manager with Seven Levels, overseeing numerous projects with teams across the world. With a passion for food & cooking, Janel also volunteers in food pantries & pop up bake sales to raise money for progressive causes.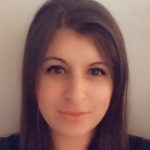 Nicole Bolin
Team Manager
Born and raised in Orange County, California, Nicole graduated from Saddleback College with a degree in Business Administration with an emphasis in Accounting. She spent much of her early career in Insurance and Finance before finding her home at Seven Levels. Nicole joined the Seven Levels team in 2018 as a Team Manager and has overseen multiple projects and teams across the world. Nicole also takes her knowledge and passion for sports to her local softball and soccer leagues where she volunteers as a coach and referee. Nicole currently resides in Orange County, CA with her family.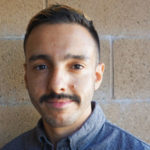 Randy Rotta
Team Manager
A native Southern Californian, Randy grew up in the small desert town of Victorville, CA before later relocating to Los Angeles. Since moving to Los Angeles, Randy has worked as an Administrative Coordinator for Universal Creative and a Production Assistant for mOcean. Randy joined Seven Levels as a Team Manager in 2018 and continues to manage several language divisions in various dialects.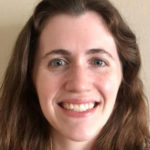 Rebecca Jones
Administrative Coordinator
Born and raised in Dallas, Texas, Rebecca graduated with Honors from the University of Texas at Austin where she received a degree in Radio-TV-Film and a certificate in Business Foundations. Shortly after moving to Los Angeles in 2016, Rebecca joined the Seven Levels team as Payroll Manager. Rebecca now oversees all administrative operations as the company's Administrative Coordinator.
« Contact Us Services »