Seven Levels
Welcome to Seven Levels Entertainment. We are a multimedia transcription company. With teams and partners all over the world, Seven Levels Entertainment are the premiere 21st Century transcription experts. Along with one-person dictation and multiple-subject interviews, our highly skilled teams specialize in cutting edge syllable-accurate talk-to-text transcription research, powering the innovation that you see every day in your cell phones and other multimedia devices and platforms.
Services
Since our inception four years ago, Seven Levels Entertainment has expanded from a simple in-house transcription service to a company with global partners, ready to take on whatever new challenges the modern world can provide.
We specialize in transcription research for talk-to-text technology – accurate down to the syllable! But we can also easily accommodate any manner of transcription services you might require, from lecture series to legal to medical. Get in touch with us today and see what we can do for you!
About Us
With teams all over the world, Seven Levels operates with an extensive network of staff and consultants. Here are just a few of the core team members who make the company what it is today.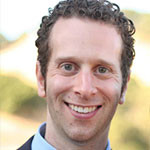 Josh Brandon
CEO
A native of Sydney, Australia, Josh graduated with Honors from the University of New South Wales with a degree in Media & Communications. He made his bones as New Media Producer for Hoyts, the largest cinema distribution/exhibition chain in Australasia, before moving to Los Angeles in 2008. He has written and worked for TV shows for Comedy Central, ABC Family, CBS, SyFy, and FOX. In 2011, Josh founded Seven Levels Entertainment.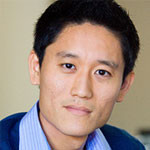 London Kim
Operations Manager
Born in his namesake of England's capital, London studied at Oxford, where he earned his MA in French and Italian. Prior to joining Seven Levels, London worked for Language Testing International, heading up projects in New York and then eventually Los Angeles.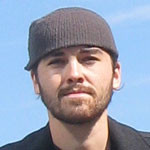 Jack Saalfield
Senior Transcription Manager
A Los Angeles native, Jack has worked in the creative fields of video editing, writing, photography, and animation, as well as gaining experience in marketing and promotion. Another transcriber-to-management success story, Jack now holds the position of Senior Transcription Manager. He is responsible for hiring and training new recruits as well as managing our US projects. Although well-traveled—stateside and in Europe—Jack currently resides in LA.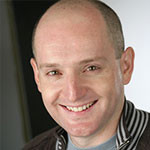 Matt Foster
Senior Staffing Manager
Originally from Sydney, Australia, Matt spent many years as a Copy Editor for an Australian television network. He joined the Seven Levels team in 2011 and in his consulting capacity has accumulated experience in just about every possible side of the company, from transcribing to production to management. Matt has designed training and recruitment protocols, spearheaded management procedures and initiatives, and provides strategic support. He currently resides in Los Angeles.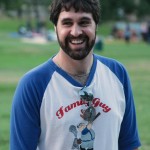 Vinnie Donadio
Team Manager
Originally from Oneonta in upstate New York, Vinnie made his way to Los Angeles and started as one of Seven Levels' very first transcribers back in 2011. He is proud to say that since then, he has personally transcribed over 150,000 utterances on his way up through the ranks. In 2013, Vinnie became a Team Manager, overseeing projects in several language divisions across a number of countries.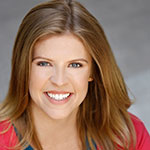 Janel Benisch
Team Manager
Originally from Chicago, Janel graduated from Columbia College Chicago with a degree in theater after receiving The Sarah Siddons Scholarship. Since moving to Los Angeles in 2009, her work has been featured on Huffington Post, Politico & Jezebel. Janel joined Seven Levels as a transcriber and is now a Team Manager.
Anika Contos
Team Manager
Anika grew up in rural Western Australia on a sheep & wheat farm. She later moved to Sydney to study and completed an Advanced Diploma in Dramatic Art. Anika currently resides in Los Angeles, where she continues her creative endeavors on a multimedia level. Having worked for Seven Levels for many years as a transcriber and PM, Anika is now the company's latest Team Manager.
Contact Us
We'd love to hear from you! Please feel free to contact us, using the form below.
General inquiries: info@SevenLevelsEnt.com
Mail: 10153½ Riverside Drive, Suite 206, Toluca Lake, CA 91602
Tel: (818) 434-0759